Best Web Development Agency​​
You require top-notch website design and development services to interpret your brand voice and produce a stunning new website! Modern websites that engage your audience and strengthen your brand are what we provide. Through our web design services, we guarantee a positive user experience that results in significantly increased audience engagement and conversion rates.
Responsive Web Design
Almost every new client these days wants a mobile version of their website. It's practically essential after all: one design for the iPhone, another for the iPad, netbook, Kindle — and all screen resolutions must be compatible, too.
What Does Responsive Design Mean?
According to the principle of responsive web design, design and development should adapt to the environment and behavior of users based on factors such as screen size, platform, and orientation.
The technique combines adaptable grids and layouts, graphics, and a clever application of CSS media queries. The website should immediately transition to account for resolution, picture size, and scripting capabilities as the user moves from their laptop to an iPad. The user may also need to take into account the settings on their devices; for instance, if the user has an iOS VPN installed on their iPad, the website shouldn't prevent them from seeing the page. In other words, the website should be equipped with the necessary technologies to react to user choices automatically.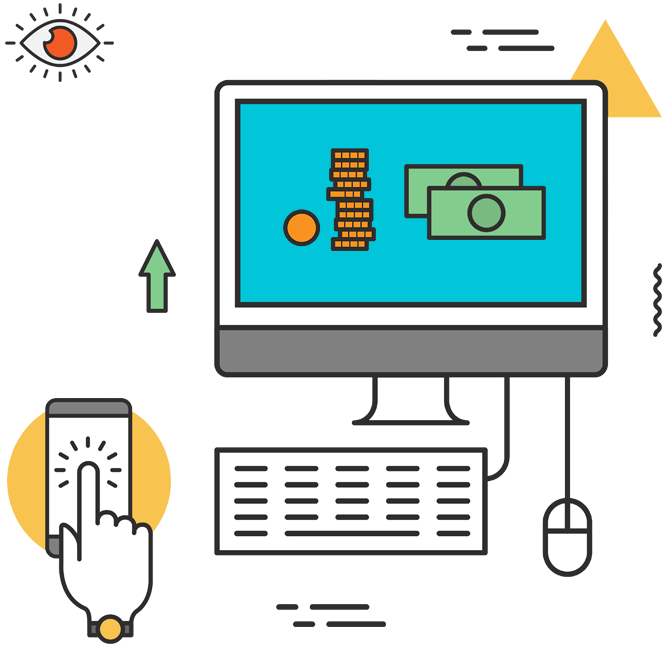 Mobile Website Design 2022
A website that has been made mobile-friendly is one that can be seen on a smartphone or tablet. Regular web pages and mobile websites differ in a number of ways. Mobile-friendly websites provide smartphone users with a better user experience, which increases consumer happiness and engagement. Let's examine an example website created for the terrestrial period in order to better understand the differences between desktop and mobile sites.
Why You Need a Mobile Friendly Website?
Since mobile devices account for more than 50% of all internet traffic, you cannot afford to neglect making your website mobile-friendly and risk losing out on half of your target audience.
Making ensuring your website is user-friendly on all devices can improve the browsing experience for potential consumers, increasing the likelihood that they will make a purchase from you and visit your website again.
Important Factors Of Mobile Friendly Website:
Better experience for your customers.
Build up your trust and reputation.
Improved competitiveness.
Increased conversions from your website.
Improve website's Google rankings.
Improve website's loading speed.